Studying with Children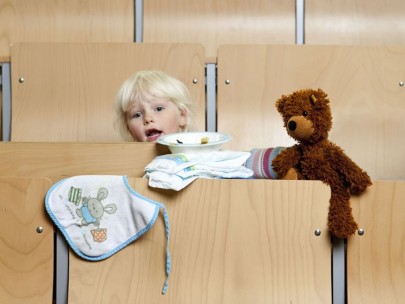 The Technical University of Darmstadt has a great deal to offer for students with children. Find out information about:
The Technical University of Darmstadt nurseries in the city centre and on the Lichtwiese
Emergency care in the parent-and-child rooms and in Fluggis Abenteuerland
Holiday games
Financial support for childcare from the Prof. Sorin Huss Fund
Infrastructure facilities such as parent-and-child rooms, nursing and changing facilities
Examination regulations for pregnant women and students with children
Information package for pregnant women and young parents regarding state and university assistance
Advice services at Technical University of Darmstadt
All of this information and more can be found in our German-language Moodle course 'Studying with Children (StumiK)'. In the forums you can ask questions in English, discuss experiences and network with each other.
Get-togethers for students with children
Once a semester, there is a virtual Studying with Children get-together for students with children or those who want to have children. Children are, of course, welcome at the monitors. Often, the Family Service Centre, the AStA's Student with Children Officer and the Studierendenwerk's Social Counselling Service also take part. At these meetings, we inform you about new regulations, are available to answer your questions and exchange information about the concerns and needs of students with children.
In addition, once a semester on a Saturday there is a brunch or coffee meeting for students with children. This event is organised in cooperation with the Studierendenwerk and the Hochschule Darmstadt and takes place at different locations. There are stalls set up by different counselling services, and there is food, drink and children's entertainment.
The exact dates for these events will be published here under "News". If you register for the Moodle course "Studieren mit Kind", you will always receive an invitation via the forum.
No dates have been set at the moment.